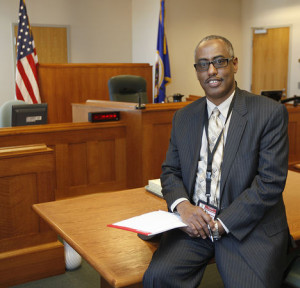 Xaaji has intensive knowledge and experience about the Somali language and culture. He is the second court certified Somali interpreter in the U.S.
He has more than 15 years experience as social worker providing direct services to families and individuals.
In the past, Xaaji worked for Rochester Public School as Bilingual Specialist. He also worked for the US government as a contractor linguist and cultural advisor for overseas assignments. Xaaji worked for the United Nations Humanitarian Division as a Humanitarian Projects Monitor and International Committee of Red Cross (ICRC) as Field Relief Officer.
Throughout his career he has provided cultural training and consulting services to many organizations working with Somali and other African immigrant population.